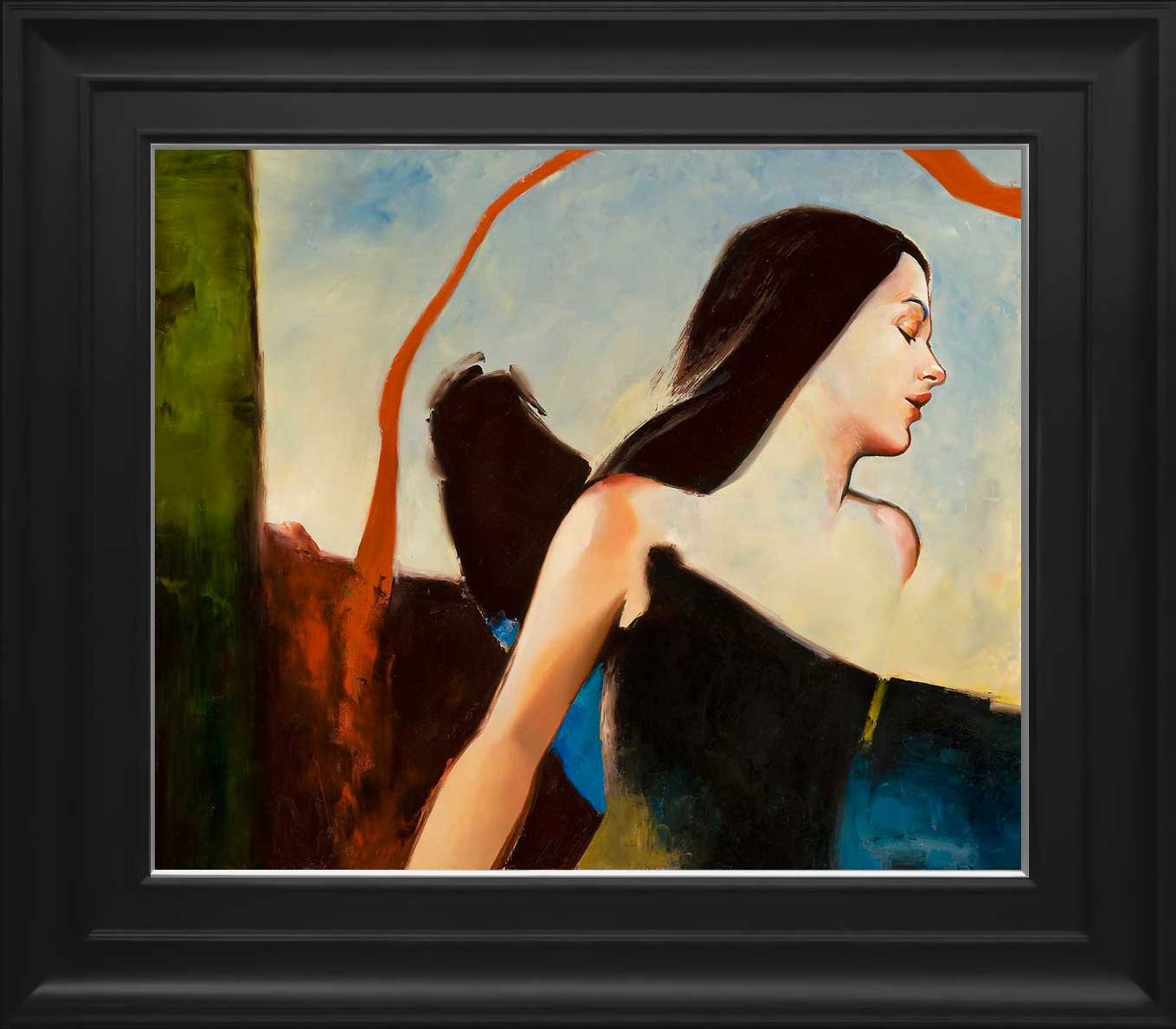 Please feel free to contact me with any questions or to arrange a payment plan.
843.302.9247 or Email Me
Click on the icons for Light Box and Zoom
About Gabriel
I have always thought, "The Annunciation," was odd, if not just a simple matter of psychosis. Now, I have had very realistic dreams, I mean – I really thought things were happening when in fact, they were not but, I never woke up pregnant either so maybe I'm not schizophrenic after all. The archangel Gabriel, is typically depicted as male although, archangels are genderless. I like to think of Gabriel as female, especially when she came to Mary in a dream. Imagine some guy angel shows up and snaps his fingers, "Okay babe, you're pregnant with the lord and savior, see ya!" Man, talk about the ultimate one-night-stand. But, as far as picture making goes, this is a terrific subject as well as other biblical tales. I also didn't want to add Mary, since that would be too much and besides, the image has enough in it to keep it aloof and mysterious. – This painting is from Dead Reckoning, see the link below for more.